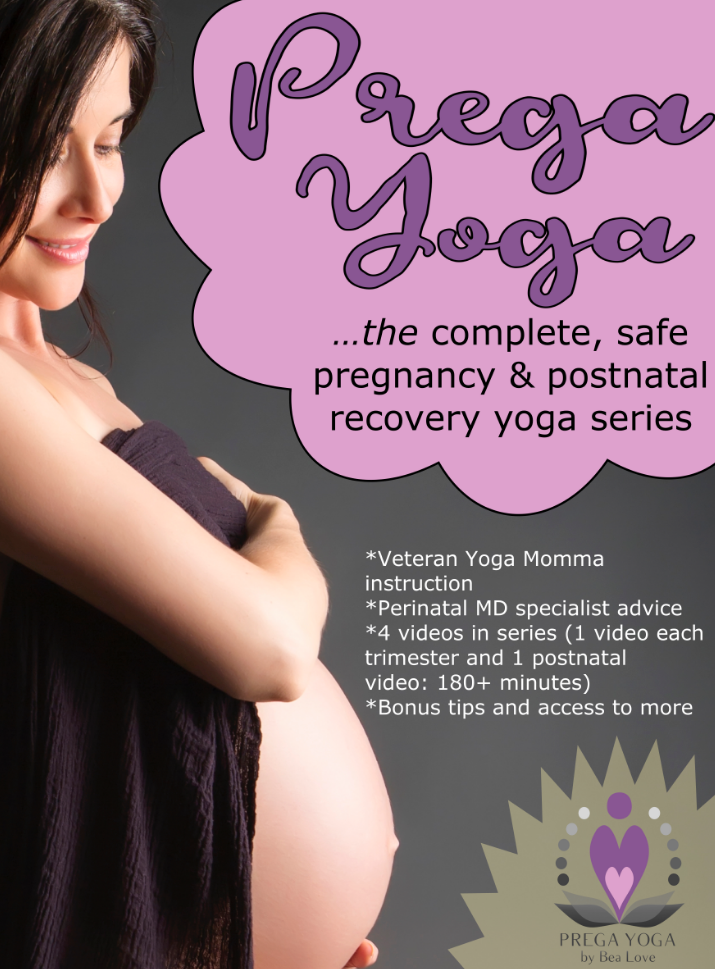 Testimonials from Mamas
"I would unquestionably recommend this series to any friend desiring a strong and complete prenatal yoga practice. Bea knows the body and needs of a pregnant woman and has developed a series that can only be matched by joining her live at the studio. I am thankful for the opportunity to share this journey with Bea, and thank her for guiding me to strength and flexibility during this pregnancy." 
~Paola M, mother of 1 and baby on the way
"Gawd, I hate yoga. But despite my eye-rolling and lack of flexibility, I always feel good after. I've been relying on it a lot with this pregnancy. All the little aches and pains melt away after just a short sesh. Plus, my mood improves which is critical when dealing with the pendulum of hormones. This is a great program made even better because I don't have to leave my nest!"
~Ashley
 "This was an amazing resource for me as I was growing during my pregnancy and needed an outlet for exercise and relaxation. Bea's voice is relaxing and soothing, her guidance is helpful and wonderful!"
~Nadia
 "I bought all three videos in the series for my last pregnancy and it was perfect. I used the videos regularly and there was an obvious improvement in my pregnancy aches and pains as well as my circulation. My second labor took half as long as my first, and I think my daily practice of prenatal yoga had a lot to do with that! This video is the perfect intensity and duration for a pregnant woman and I love how it is broken down by trimester to serve the changing needs of the body."
~Jenn
 " Finally, a yoga pregnancy video that offers a great work-out! Wish I would have had this with my first and second pregnancies. I'm really excited about this discovery and look forward to trying the third trimester video when it's my time (I'm currently 28 weeks along.). With my first two pregnancies, I did prenatal yoga but found them boring and more of a mode for relaxation rather than a work-out. With my high-stress job and family, it's important I get a good work-out;however, I want to feel safe in the exercises and know I'm not putting baby or myself at risk. Oh, and I love her voice and the music too."
~Gabby
Prenatal Yoga Video Series: Active Mom, Healthier Pregnancy